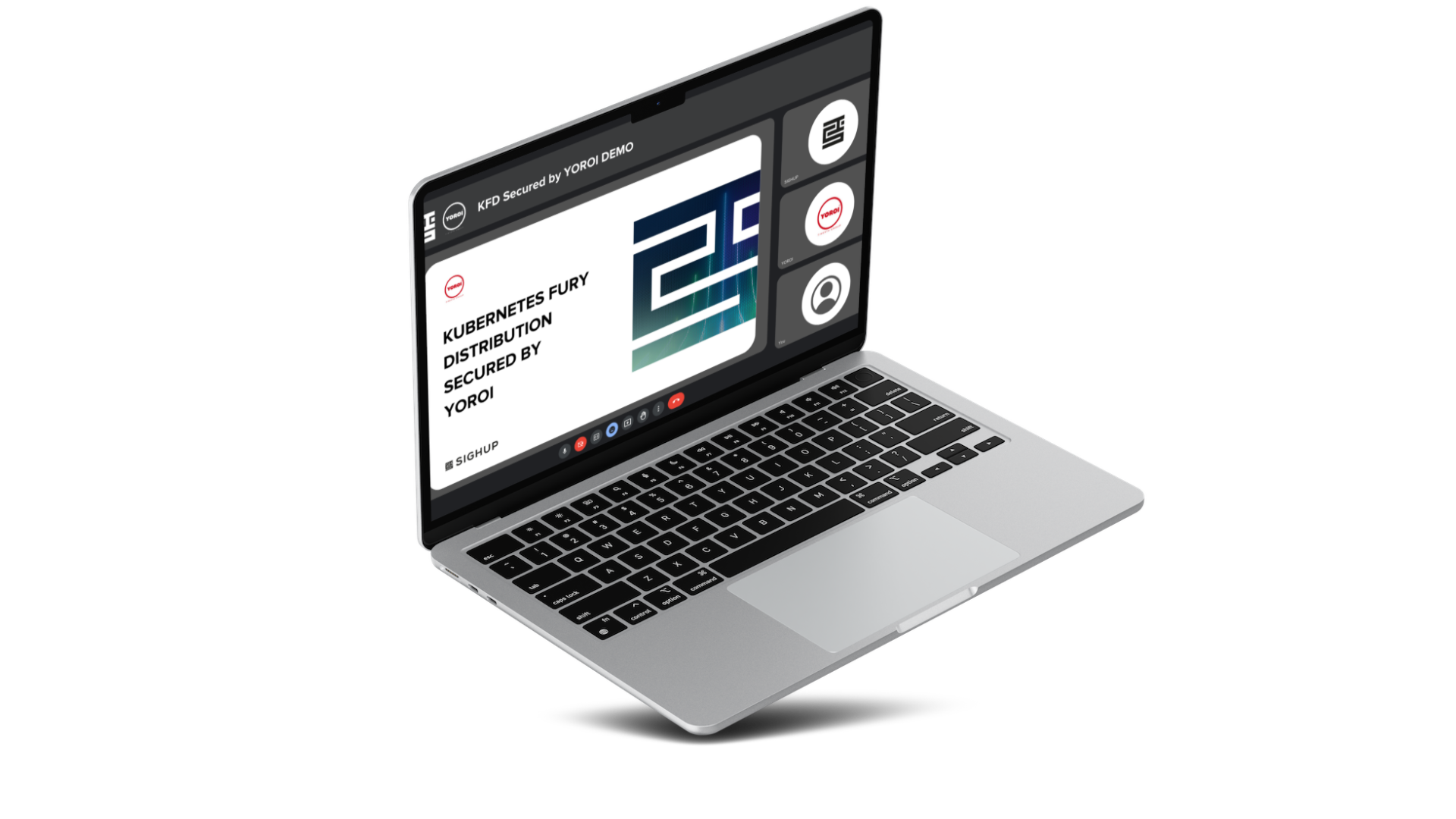 A CNCF-certified and Leading-edge Kubernetes Distribution, hardened thanks to a native integration with the powerful solutions and approach powered by YOROI, that will speed up and fully secure your production-grade Cloud Native environments.

Kubernetes Fury Distribution (KFD) is a CNCF certified distribution based purely on upstream Kubernetes.

KFD is modular, infrastructure agnostic, and embraces a comprehensive Cloud Native Stack with top-notch CNCF components.








YOROI is one of the most prestigious cybersecurity players in Italy, an active member of FIRST and the only Italian member admitted to the Cyber Threat Intelligence Alliance.
It develops and manages Adaptive and Dynamic Cyber Defence Systems for its customers, using proprietary technologies, with the aim of significantly reducing their risk of suffering cyber attacks and preventing the related damage from compromising the continuity of their business and corporate stability.




KFD secured by YOROI will integrate dedicated Cybersecurity modules based on YOROI technologies Tessen and Kote.
The combination of Tessen and Kote aim to protect network communication "from" and "to" pods and constantly monitor processes against malicious content directly containers side to offer the best security solution in a Kubernetes environments.

Tessen
is the Network Detection and Response solution designed for pods.
It analyzes network traffic to identify threats, indicators of compromise, and abnormal behavior. Additionally, it can integrate with external systems to correlate alerts and carry out response operations.

Kote
is a powerful tool developed by YOROI Labs to detect anomalous activity in real-time.
It analyzes processes in every container and interacts with them to identify suspicious and malicious behavior. Kote is capable of responding to threats by blocking malicious processes and network connections.