Protect your Software Supply Chain With SIGHUP and Chainguard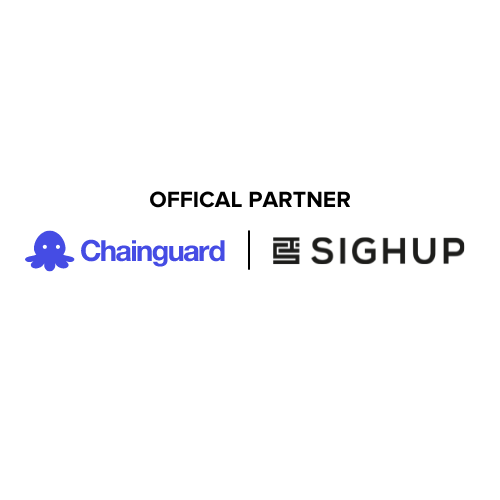 Redefining secure software development
SIGHUP and Chainguard have teamed up to design the forefront of infrastructure and software supply chain security.

Together, SIGHUP and Chainguard are poised to redefine the future of secure software development and make groundbreaking advancements in protecting Cloud Native infrastructure against emerging software supply chain threats with the aim of providing cutting-edge solutions that help to safeguard European organizations' software supply chains.
Why Chainguard?
Chainguard developed a security that developers love and CISOs can trust.
Their tools are built on a secure-by-default infrastructure that introduces zero friction to developer workflow.


Four compelling reasons why you should consider Chainguard tools adoption:
Developer-first: improve developer productivity across the entire SDLC.

Cost effective: reduce costs and remove the toil of security tools with a unified platform.

Security mindfulness: achieve a state where security is built-in to your organization's core functions.

Enterprise ready: benefit from 24/7 support and a reliable, secure product infrastructure.
Boost your DevSecOps strategy with SIGHUP expert guidance

SIGHUP's mission is to mission to empower organizations with the best in class Cloud Native open source solutions strictly related to the CNCF official landscape.

As an Official Chainguard Partner, we help customers to achieve and maximize all the advantages provided by Cahinguard's tools and provide complementary solutions and services to help you build a comprehensive DevSecOps Strategy.

Our shoulder-to-shoulder advisory approach will give you a game-changer, trusted partner to rely on to build your DevSecOps strategy:
DevSecOps Assessments and advisory paths

SIGHUP Secure Container
Reach out to our experts to boost your Software supply chain security and build an effective DevSecOps strategy.

We are here to listen to your need, help you to save time, and guide you to avoid expensive and tricky missteps.